Sex & Relationship Coaching and Therapy For Women

Kensington London & Hertfordshire
"Most of us experience sexual concerns at some point in our lives. It could be an issue that you've lived with for a long time or it might be something that has developed recently after a previously good sex life."
Sex coaching can help to overcome difficulties in obtaining or maintaining intimate relationships and offers both individuals and couples an opportunity to explore feelings about sex, sexual performance or sexual orientation. Having questions about sex is normal and as such, having someone to talk to about your sex life can be a pivotal in your life.
Choosing sex coaching is an act of self-empowerment which will naturally result in an increase in confidence. Sex coaching explores both the physical and emotional aspects of any problem. For example, some sexual problems are physical, resulting from disability or illness, whereas other difficulties are psychological or emotional, rooted in sexual trauma or caused by relationship difficulties.
You really awakened me to the joy of sex and that evocative aim of 'putting a woman in pleasure.' When I recall our first meeting and how raw I was - but now it's so different. She tells me that no man has ever given her the sexual pleasure that she has with me. WOW.D
Clients generally contact me with sexual difficulties in an intimate relationship, such as lack of communication or confidence between couples or lack of fun and joy, to specific sexual problems such as issues with feeling arousal, painful intercourse, low libido, low self-esteem and body confidence or specific sexual health concerns.
I have particular expertise in working with individuals and couples with fertility concerns, pregnancy sex and relationship issues or recovering from birth trauma, of all sexual orientation. I welcome personal referral from obstetricians, midwives or physiotherapists.
Sex Coaching makes it possible for you to transform old patterns and to incorporate new possibilities into every aspect of your life. It will teach you skills and techniques that enable you to discover passion a new and to realise your potential for greater pleasure as a lover
I had a fantastic time, it was quite challenging at times but I really got a lot out of it. A very liberating and beautiful experience! – thank you.
How does sex coaching work?
I work with women and men, individuels and couples of all sexual orientations and gender choice.
I encourage open discussion about sex and relationships without judgment or criticism and everything that you choose to share is completely confidential; my role is to support you in discovering your potential and to help you to increase your confidence and performance.
Following our initial session, I will create personalised sex coaching sessions for you to guide you on your journey of gentle exploration, discovery and joyful expression. I am committed to supporting you throughout and beyond your sex coaching sessions, both in person and by email or phone between your session.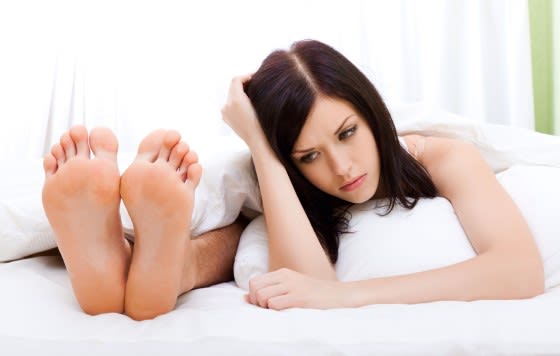 What's included in a sex coaching session?
A typical sex coaching session will include counselling, as well as coaching.
You will be gradually introduced to any relevant sex education, practical techniques or somatic exercises throughout your program.
All sessions are a balance of talking, learning, experiencing and practicing and there is always plenty of time for questions.
All coaching sessions incorporate an element of somatic coaching, although this is always discussed in detail at the beginning of every session.
Initial Consultation
I invite all clients to attend for an initial 90 minute initial consultation, to discuss your situation and personal history and to assess how sex coaching could help any given situation.
Sex Coaching Prices
Please contact Rachel directly to discuss prices.
Book a Sex Coaching Session
Please contact Rachel to arrange a free 20 minute telephone chat to assess if this service is the right one for you