Couples Intimacy Coaching Therapy

Kensington in London & Hertfordshire
"I am delighted to offer coaching sessions that support couples with relationship intimacy issues or a desire to rekindle connection, both in and out of the bedroom."
My sessions provide a relaxed environment in which to explore satisfaction in your relationship in the broadest sense. It may be that your sex life is creating challenge to one or both of you and this can often result in a feeling of distance and lack of joy in your relationship. Equally you may be feeling a desire to inject more pleasure and fun into your intimate relationship but not sure how to communicate this to each other or indeed find the way back to physical intimacy after life changing events, like birth, illness or career change.
I aim to help you to create a strong relationship foundation, by enabling you to understand what you are both longing for in your relationship, to then accept and appreciate your differences and together cocreate more pleasure and fun in your intimate life
My clients tell me that I am an empathetic listener, as well as a creative thinker which is an ideal combination when it comes to helping you both to navigate your different desires and experiences. My role is to create a safe container in which you can feel heard by each other and find willingness to build a bridge to more fulfilling intimacy.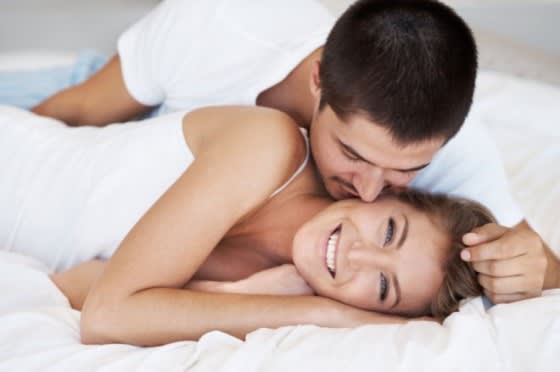 Sex & Relationship therapy helps couples to attend to their relationship in a way that increases intimacy, communication, desire and pleasure. The truth is that relationships require ongoing attention and nurturing and this process can be fun and deeply rewarding. At first it may feel daunting or impossible to bring such challenge to this often silent place in a relationship.

I encourage you to take the first brave step and make contact with me, telling me some of what is concerning you.
Putting my training and professional experience aside, I have myself journeyed in two long marriages with children, including one divorce so I am able to bring compassionate understanding of enduring relationship love to serve my clients.
Couples are often at crisis point when they seek out relationship therapy, however I believe that it doesn't need to be this way.
I encourage all couples to make your relationship intimacy a priority, instead of putting it at the bottom of the list or to last thing at night. We need to regularly review our relationship desires, wants, gripes and to make room in the relationship for the on-going exploration of sexual pleasure.
It is my absolute pleasure to be able to offer my expertise to help couples to express not just your sadness, regret and grief but also to discover your voice to express desire or excitement and to begin to explore new and better ways of relating together, Society has unfortunately not taught us to make our sexual pleasure a priority, especially not in long term marriage or family life. Instead we are conditioned to pack our lives full of activity, resulting in inevitable stress and exhaustion, all of which are not conducive to relaxed sensual discovery together.
We thought the session we had with you was brilliant. It was lovely to have a objective and open person like yourself to listen to us, and for you to lend your knowledge of sex and energy and how we can add that into our dynamic. I have to say, that our connection and intimacy has definitely improved with all the wonderful techniques you have shown us. We can not thank you enough for the time you spent with us, and the breathing techniques you have shared. We are looking forward to exploring it more, but already have got so much from it. We are very very grateful for sharing your gifts and knowledge with us.A & S
I believe that it is an immense gift to share love and life with another person, whether this is one night, one month or a life time. Intimacy - spoken literally means, in-to-me-see and this is no mean feat. To truly open up to pleasure and intimacy with another person is a journey of the heart and mind, equal to the challenge of climbing a mountain. I understand the depths of these pathways and offer you my firm support, encouragement, compassion and good humour along your way.
What happens in Relationship coaching?
Similar to individual sex therapy, I offer personalised programs of theraputic sex & relationship coaching for couples. I create your program, based on what you tell me about yourself and your relationship, during our introductory phone call and the initial meetings. From experience, I believe that it is worth the investment of time and money to commit to a series of sessions, in order to transform a relationship pattern or develop new expressions of intimacy.
Change happens with consistency of behaviour and this becomes entirely possible with 6 or more sessions. We will discuss in detail during the initial meetings, what I propose to include in your therapy program and will always follow this up with an email proposal for you to ponder together.
Steps into relationship intimacy coaching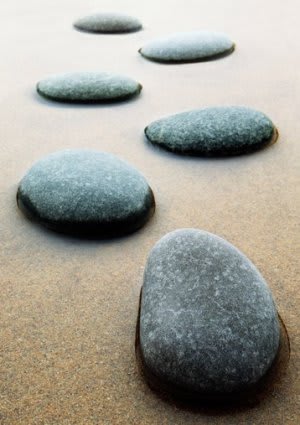 Following your complimentary phone chat
Initial consultation
I invite you to come together for an initial 90 minute session, to discuss what you are seeking to transform and to gain understanding about how my coaching sessions could be of benefit for your intimate relationship.
Individual introductory sessions
Following this first meeting, I may ask you to meet me individually for an hour each. This will help me to understand more about your individual life experiences and how these impact your current relationship. Oftentimes, it can be a relief to have time to talk on your own and this can be a greatly healing
It is entirely possible for these sessions to take place online or in person.
What happens in ongoing sessions?
Relationship therapy sessions normally begin with a catch-up on how you have been since our last meeting and how you got on with the home practice. I will then give an overview of the proposed content of the session and explain in detail any new exercises or practices so that you both feel comfortable with what I am suggesting for you.
The content of sessions is a blend of coaching, counselling, sex education, teaching new techniques and challenging old sexual patterns, exploring new ideas and increasing your confidence to express your desires and/or gently exert your boundaries. I will also introduce you to various communication skills which we will practise throughout our time together and will serve you well between your sessions.
I will support you beyond your sessions
I am available on email or phone for any additional support that you may need between sessions. I am always transparent about all communication that I may have, with one or both of you between sessions, to ensure balance in our professional relationship.
I always respect your boundaries and maintain confidentiality about what you choose to share with me but I never keep confidences between you. The best approach is to be truthful, even if this can feel scary and confrontational at first. I will hold you both through any such challenge, until you are able to find a healing solution.
Once you complete your therapy sessions, I will propose that we schedule a follow up meeting for six months time. My aim is to check in with how you are enjoying your new life together and offer you any additional help and encouragement.
The session we had with Rachel was excellent. She makes you feel very relaxed and creates a beautiful environment. I was slightly apprehensive before the session not knowing what to expect but after being in Rachel's company for a couple of minutes I felt completely reassured as it is clear from the outset that Rachel is a very knowledge teacher and makes you feel so relaxed. If you are thinking of booking a session do not hesitate as our relationship has improved so much since and we cannot wait for the next session
My style of Sex and Relationship coaching embraces both spoken and experiential therapeutic practices. What this means practically, is that I am able to coach you and your partner by describing a practice and then facilitate you both as you practice this together, if this feels appropriate to you both. I also explain exercises during the session to practice at home and I will often back these up with online teaching resources.
Couples Therapy Prices
Please contact Rachel directly to discuss prices.